February 07, 2019 David C. Driskell Center for the Visual Arts and Culture of African Americans and the African Diaspora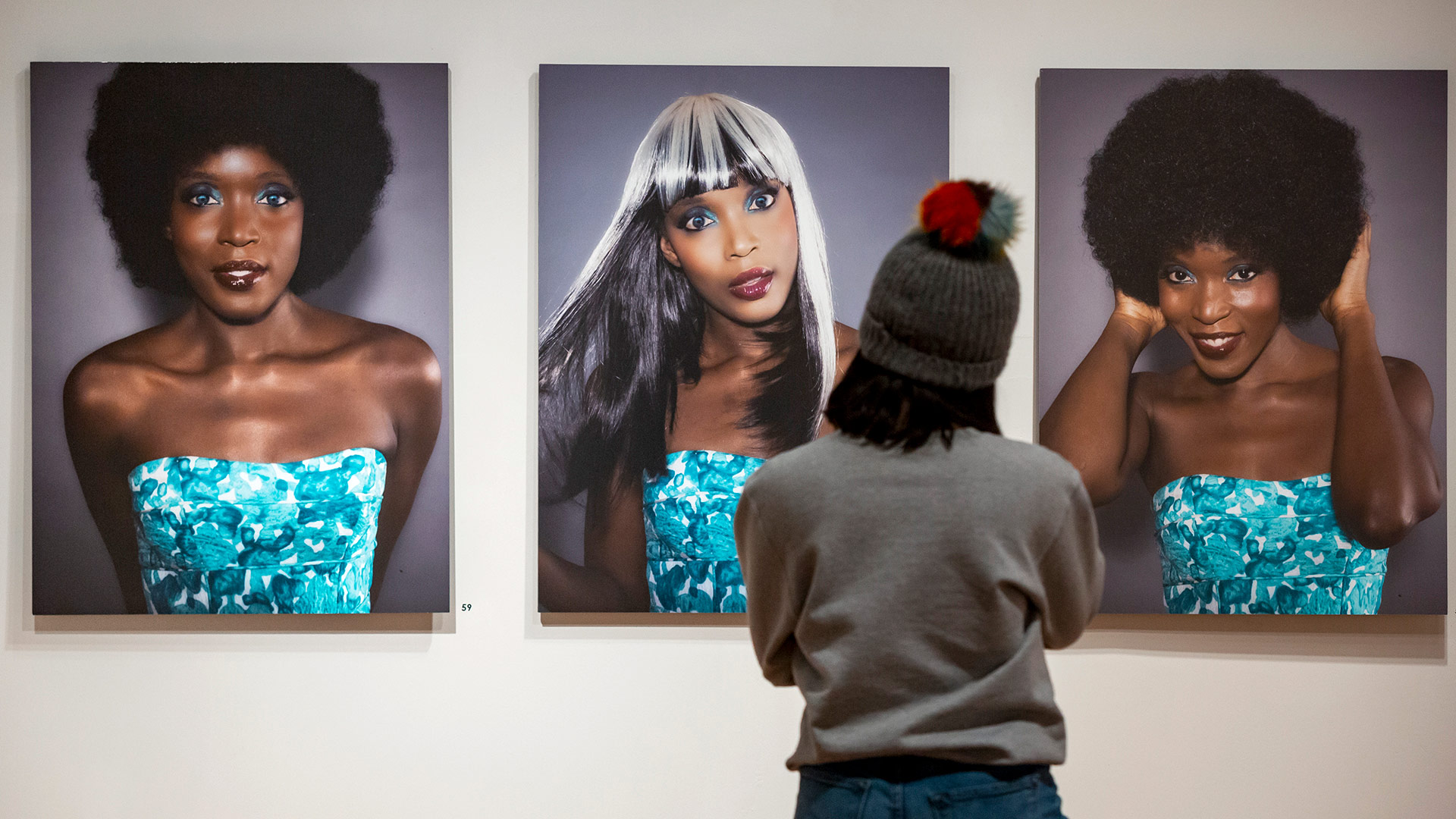 New exhibition examines depictions of African American beauty.
By Sala Levin '10 | Maryland Today
Hair, fashion and depictions of African American women in advertising are all up for examination in "Posing Beauty in African American Culture," the new exhibition that opened Friday in the David C. Driskell Center focuses on the study of visual arts and culture of African Americans.
Read the complete article in Maryland Today.
Image: The touring exhibition "Posing Beauty in African American Culture" features approximately 85 works by artists such as Carrie Mae Weems, Charles "Teenie" Harris, Eve Arnold and Gary Winogrand. (Photo by Stephanie S. Cordle via Maryland Today.)