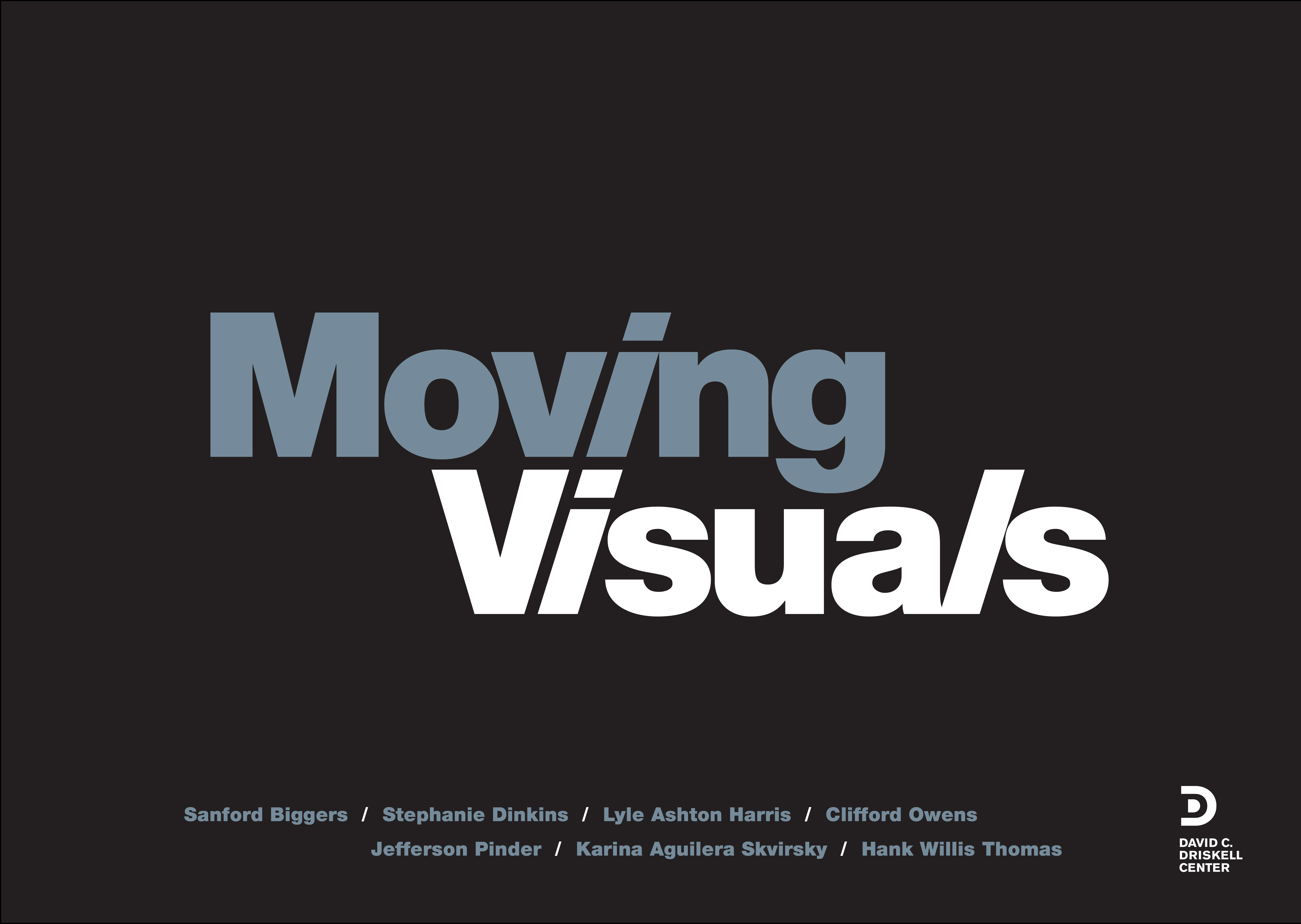 Moving Visuals
College of Arts and Humanities | David C. Driskell Center for the Visual Arts and Culture of African Americans and the African Diaspora
Thursday, September 13, 2018 5:00 pm-Friday, November 16, 2018 5:00 pm
The David C. Driskell Center,
The David C. Driskell Center at the University of Maryland invites you to Moving Visuals.
Moving Visuals focuses on a handful of contemporary African American artists who frequently and critically explore popular culture, social issues, and history in their works; including, Sanford Biggers, Stephanie Dinkins, Lyle Ashton Harris, Clifford Owens, Jefferson Pinder, Karina Aguilera Skvirsky, and Hank Willis Thomas. The exhibition is curated by Dorit Yaron, the Driskell Center's Deputy Director, and it focuses on artists engaged with time-based media. It is especially curated as a departure point for educating and encouraging students to engage in a dialogue about timely issues of past, present, and future histories. This is the first time the David C. Driskell Center has presented an exhibition focuses exclusively on time-based media.
The exhibition includes nearly a dozen works, all of which were created in the last five years. These highly contemporary works cover a range of issues from immigration to artificial intelligence and more. The exhibition is unified by its engagement with time-based media as a way to challenge and engage audiences to experience art in new ways. Furthermore, some of these artists have never been seen at the Driskell Center before, and the Center's audience will get to experience contemporary African American artists diverse engagements with time-based media.
An opening reception for the exhibition on Thursday, September 13th from 5 p.m. to 7 p.m. During the opening event, emerging artist Vanessa Jagodinsky, will perform her piece, "Consume." Fitting with the theme of the exhibition, Jagodinsky's performance explores her identity as well as the social and racial issues she faces daily. Please be advised that this performance will contain nudity.