Evolution: Five Decades Of Printmaking by: David C. Driskell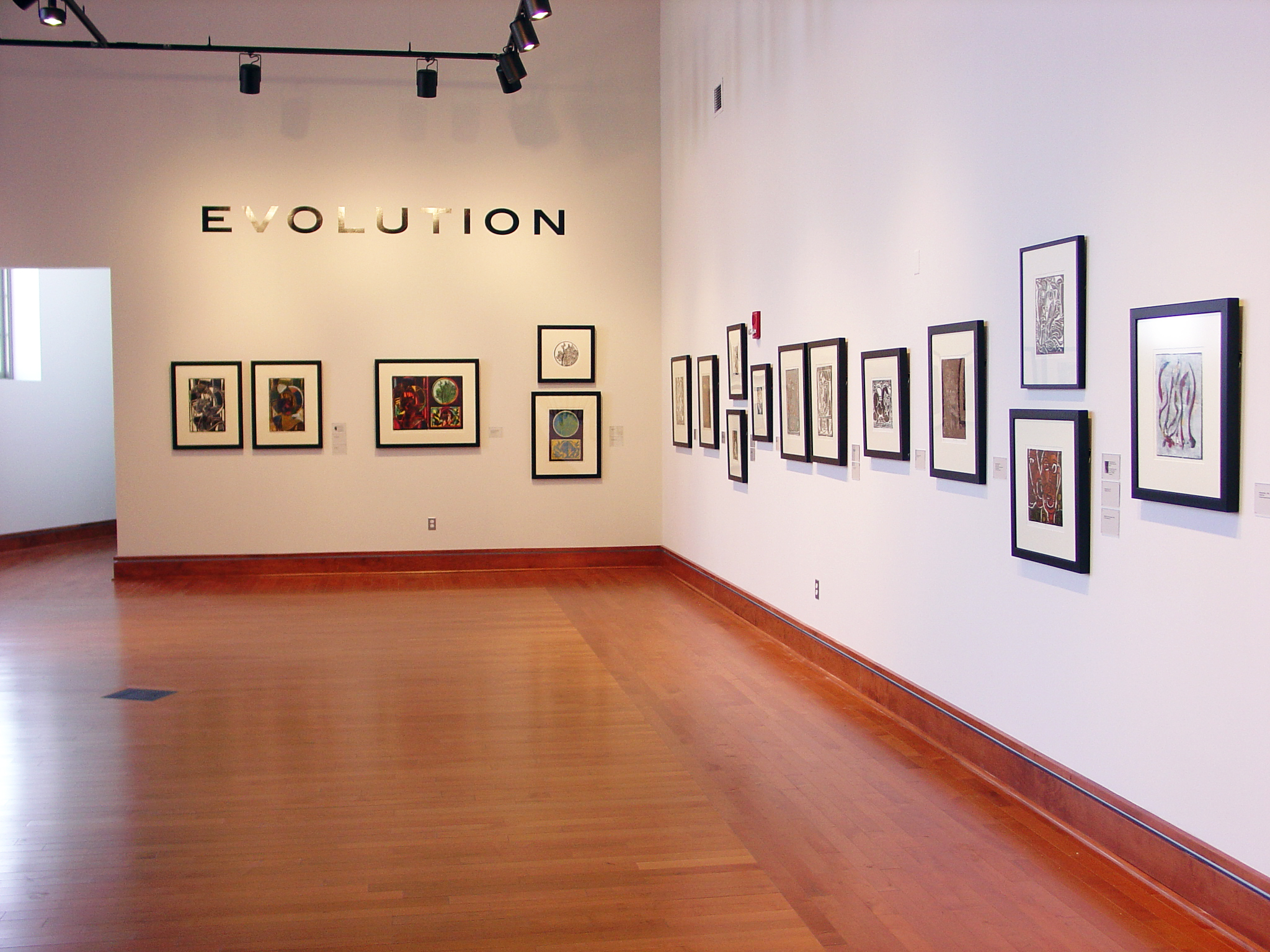 Evolution: Five Decades Of Printmaking by: David C. Driskell
David C. Driskell Center for the Visual Arts and Culture of African Americans and the African Diaspora
Wednesday, October 17, 2007 12:00 am-Friday, March 14, 2008 12:00 am
Evolution: Five Decades of Printmaking by David C. Driskell highlights for the first time the prints of the renowned Distinguished University of Maryland Professor Emeritus of Art, David C. Driskell, an Artist, Art Historian, Collector, Curator, Educator, and one of the most recognized and respected names in the world of African American art and culture.
Organized by the David C. Driskell Center, Evolution is the inaugural exhibition of the David C. Driskell Center at its new home in Cole Student Activities Building (aka Cole Field House).
The exhibition includes more than seventy five prints by Driskell as well as several works on paper which will provide insight into Driskell's artistic process and development. In addition, the exhibition includes several woodblocks used to produce the prints. Evolution is curated by the David C. Driskell Center's Curator-in-Residence, Dr. Adrienne L. Childs, a graduate of the Department of Art History and Archaeology at the University of Maryland, College Park.
Prof. Driskell studied at Skowhegan School of Painting and Sculpture in Maine and received his undergraduate degree in art at Howard University (1955) and a Masters in Fine Arts degree from Catholic University (1962). He joined the faculty of the Department of Art at the University of Maryland in 1977 and served as its Chair from 1978-1983. He has been a practicing artist since the 1950s and his works are in major museums throughout the world, including the National Gallery of Art, the High Museum of Art, and Yale University Art Gallery, to name a few. In 1976, Driskell curated the groundbreaking exhibit Two Centuries of Black American Art: 1750-1950 which laid the foundation for the field of African American Art History. Since 1977, Prof. Driskell has served as cultural advisor to Camille O. and William H. Cosby and as the curator of the Cosby Collection of Fine Arts. In 2000, in a White House Ceremony, Prof. Driskell received the National Humanities Medal from President Bill Clinton. In 2007, he was elected as a National Academician by the National Academy.
Installation Images
Travel Schedule
September 9 - December18, 2011
Birmingham Civil Rights Institute, 520 Sixteenth Street North Birmingham, Alabama 35203
October 30, 2010 - August 7, 2011
Amistad Center for Art and Culture,
at the Wadsworth Atheneum Museum of Art, 600 Main Street Hartford, CT 06103-2990
February 6 - June 15, 2010
Harvey B. Gantt for Afro-American Cultural Center, 551 South Tryon St. Charlotte, NC 28202
October 27, 2009 - January 17, 2010
The Portland Museum of Art, 7 Congress Square Portland, ME 04101
April 21 - August 2, 2009
High Museum of Art, 1280 Peachtree Street, NE Atlanta, GA 30309
August 1 - November 15, 2008
Wichita Art Museum Inc., 1400 West Museum Blvd. Wichita, KS 67203-3296
October 17, 2007 - March 14, 2008
The David C. Driskell Center,
1214 Cole Student Activities Building, University of Maryland College Park, MD 20742