Double Exposure: African Americans Before and Behind the Camera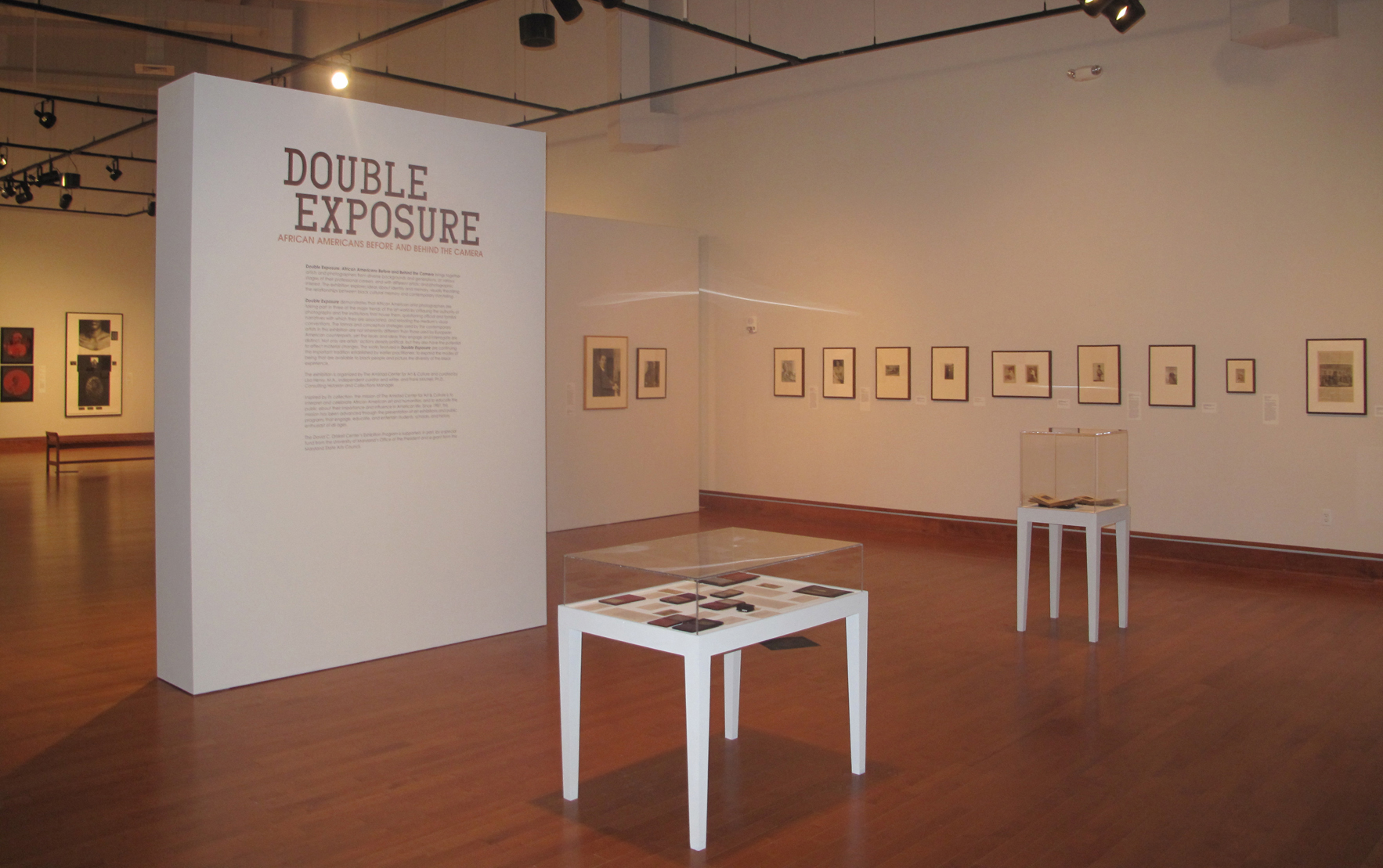 Double Exposure: African Americans Before and Behind the Camera
David C. Driskell Center for the Visual Arts and Culture of African Americans and the African Diaspora
Wednesday, January 19, 2011 12:00 am-Friday, March 11, 2011 12:00 am
Double Exposure: African Americans Before and Behind the Camera, showcases 90 vintage photographs from the Amistad Center for Art & Culture's historical collection of art and artifacts with photo-based art by contemporary African-American artists. The exhibition Organized by the Amistad Center for Art and Culture at Wadsworth Atheneum Museum of art in Hartford, CT, opens to the public at the David C. Driskell Center for the Study of the Visual Arts and Culture of African Americans and the African Diaspora at the University of Maryland on Thursday, January 20, 2011. An opening reception was held on Wednesday January 19, 2011 from 5pm to 7pm and the exhibition was on view until Friday, March 11, 2011. 
Double Exposure, curated by guest curators Lisa Henry and Frank Mitchell, illuminates the persistent interplay between the past and the present in African American photography. The exhibition highlights and explores the African American experience by bringing together photographic works from the 19th and 20th centuries by artists who expressed the experience of race through the use of personal, cultural and historical images. The exhibit delves into the interconnected reality of the past and the present for African American photography as well as concepts of identity and memory through visually theorizing the shifting relationships between black cultural memory and contemporary photographic storytelling.
The exhibition was organized by The Amistad Center for Art & Culture, Inc., Hartford, Connecticut and sponsored by Aetna.
Installation Images