Creative Spirit: The Art of David C. Driskell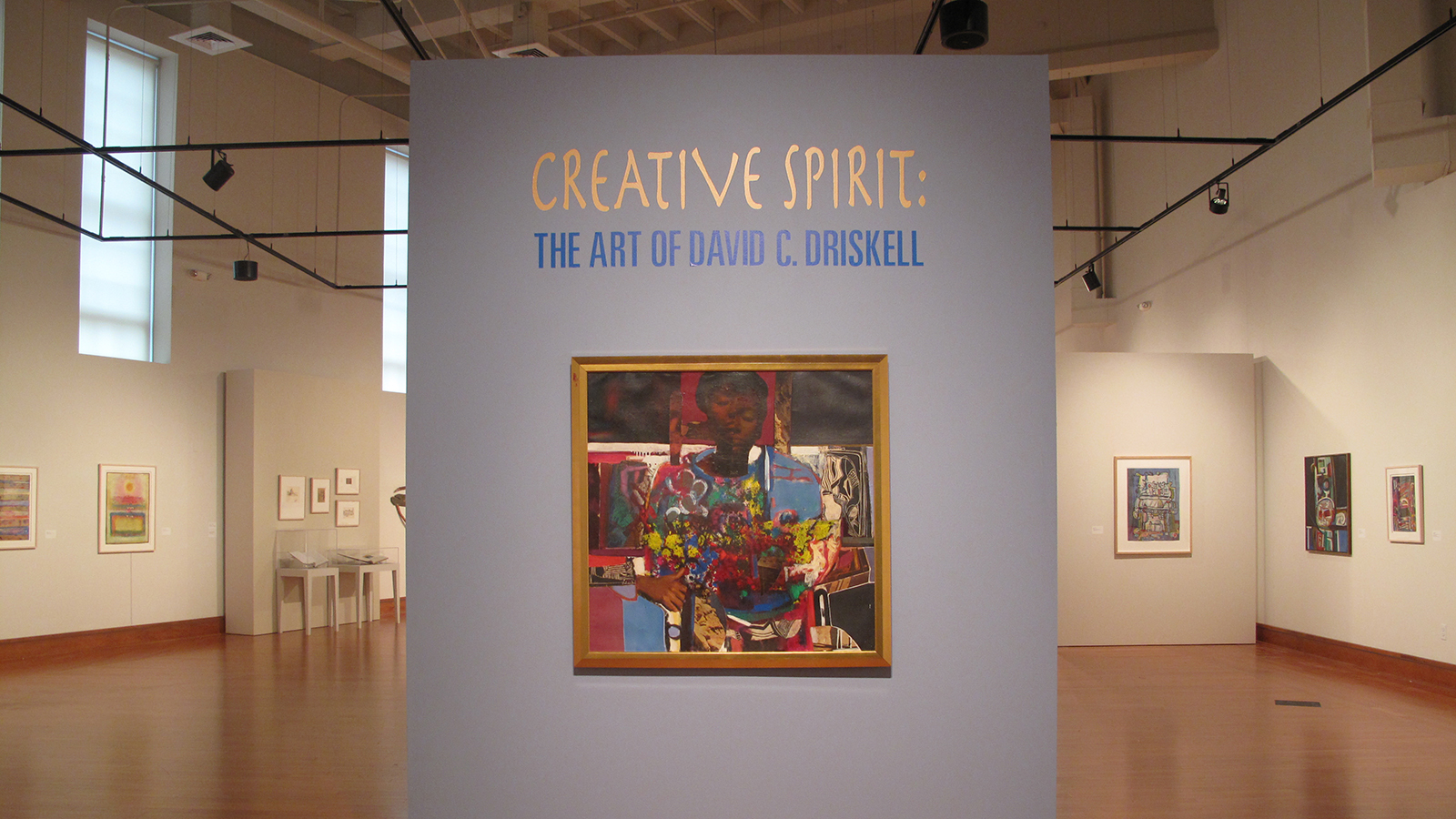 Creative Spirit: The Art of David C. Driskell
David C. Driskell Center for the Visual Arts and Culture of African Americans and the African Diaspora
Thursday, September 15, 2011 12:00 am-Friday, December 16, 2011 12:00 am
Creative Spirit: The Art of David C. Driskell, is co-curated by Dr. Adrienne L. Childs, Independent Scholar, and Dr. Julie L. McGee, Curator of African American Art, University Museums, University of Delaware, and the author of David C. Driskell: Artist and Scholar (Petaluma: Pomegranate, 2006).
The exhibition features 60 works, completed from the late 1950s-2010, which represent Driskell's transition through a multiplicity of media in his artwork throughout the past 60 years. Creative Spirit opened to the public at the David C. Driskell Center for the Study of the Visual Arts and Culture of African Americans and the African Diaspora at the University of Maryland on September 15, 2011, with an opening reception from 5pm to 7pm. The program includes an hour long conversation between Professor David C. Driskell and Artist Carrie Mae Weems.
In addition to Driskell's artworks presented in Creative Spirit, the Center will display 15 photographs taken by New York-based photographer Frank Stewart which depict David C. Driskell over the course of four decades. David C. Driskell through the Lens of Photographer Frank Stewart will be on display in the Center's Gallery lobby. The exhibition will stay on display until Friday, December 16, 2011. The Gallery will be open three additional Saturdays, October 22, November 12 and December 10, 2011 from 11am - 4pm.
Creative Spirit, reveals the totality of Driskell's artistic practice, celebrating a life lived in the service of what he often refers to as his "priestly calling." The exhibition highlights and explores seminal themes: Americana, Africana, nature, self-portrait as memoir, celestial music, and the figure. In an interview with co-curator Julie L. McGee, Driskell comments, "Color, my love of nature, and African iconography have all remained vital to my work." At times inspired by racial politics and at other times by his long held comfort in nature, all of his works display the truly creative spirit of David C. Driskell. Co-Curator Adrienne L. Childs states, "Driskell lives his life in tune with the rhythms of the natural world, which represents for him more than just a subject or a decorative motif." Driskell takes annual trips to Maine where the natural beauty of the area has inspired him time and time again.
Installation Images
Travel Schedule
January 6 - February 4, 2012
DC Moore Gallery 535 West 22nd Street New York, NY 10011