Press Release: William T. Williams: Variations on Themes
March 19, 2010 David C. Driskell Center for the Visual Arts and Culture of African Americans and the African Diaspora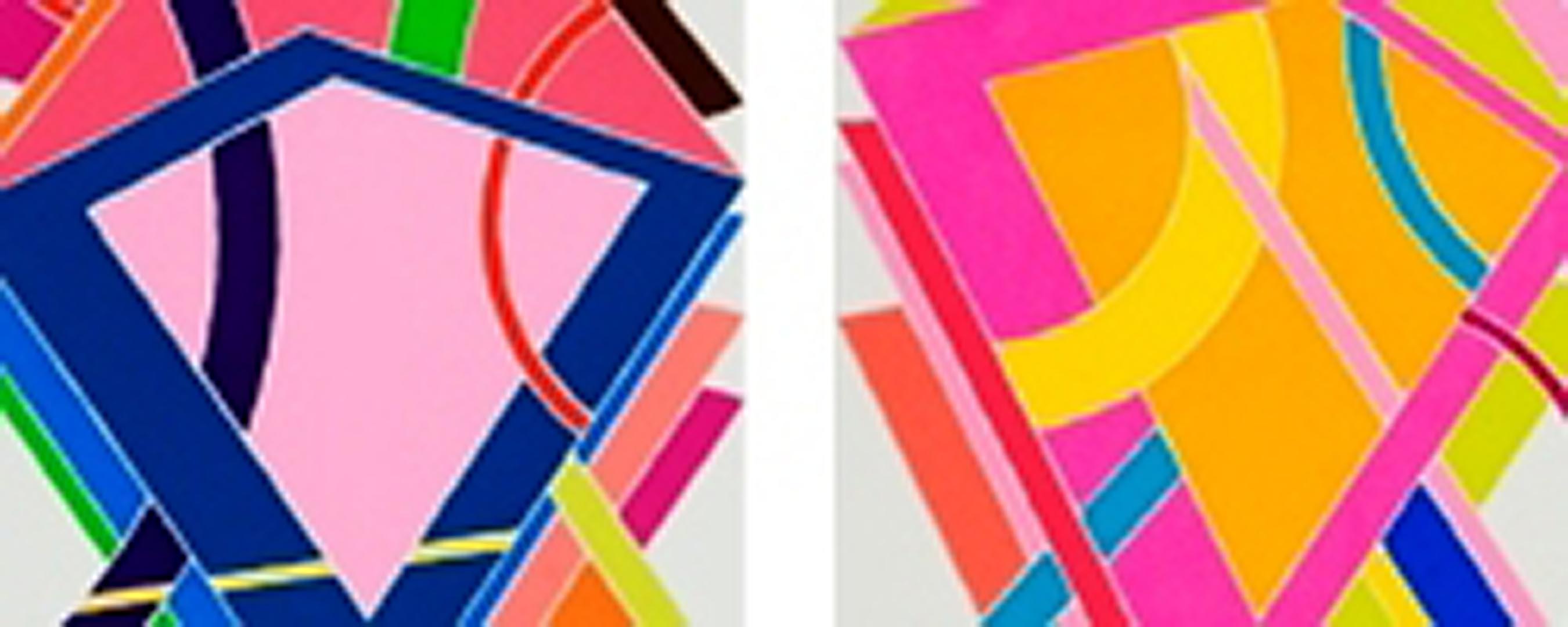 An Exhibition of Prints and Works on Paper by Abstract Artist, William T. Williams is Presented at the David C. Driskell Center.
COLLEGE PARK, MD --- William T. Williams: Variations on Themes features 31 original lithographs, works on paper, and sculptures at the David C. Driskell Center for the Study of the Visual Arts and Culture of African Americans and the African Diaspora at the University of Maryland. Variations on Themes will be on view from March 31 through May 28, 2010. The public opening reception will be held on Wednesday, March 31, 2010 from 5 to 7 PM at the Driskell Center's gallery, 1207 Cole Student Activities Building.
Williams, who emerged in New York City during the 1960s and 1970s, is one of the most important artists working in abstraction today. He often incorporates childhood memories and life experiences into his artwork through colors, shapes and patterns. Curated by Dr. Lowery Stokes Sims, Curator of the Museum of Arts and Design in New York City, NY, Variations on Themes highlights four decades of William T. Williams' work as a printmaker. The exhibition focuses on four basic compositional and thematic approaches, often highlighting Williams' iconic imagery of the diamond/trapezoid; conical vessel shapes, orbs, serpentine elements and biomorphic presences; and patterns and textural effects within the individual segments. The exhibition illustrates Williams' artistic journey, which has been as spontaneous as it has been methodical; as formal as it was free-wielding; as rich as it has been sparse.
ABOUT WILLIAM T. WILLIAMS - Williams was born in Cross Creek, North Carolina in 1942 and moved with his family to New York City, where he attended the High School of Industrial Arts. He received his Bachelor of Fine Arts from the Pratt Institute and also studied at The Skowhegan School of Painting and Sculpture. He graduated with a Master of Fine Arts from Yale University in 1968. A year later, The Museum of Modern Art in New York City purchased Williams' painting Elbert Jackson L.A.M.F., Part II. For almost forty years, Williams has worked as a Professor of Art at Brooklyn College, the City University of New York. He has worked at the Printmaking Workshop in New York alongside its founder, Robert Blackburn, an early MacArthur Genius Prize Winner. He is the recipient of many awards, including a John Simon Guggenheim Fellowship, two National Endowment for the Arts Awards, and a Joan Mitchell Foundation Award.
The exhibition is accompanied by a fully illustrated exhibition catalogue with foreword by Dr. Robert E. Steele, Executive Director of the David C. Driskell Center, and essays by curator Dr. Lowery Stokes Sims and Marshall N. Price, Curator of the National Academy Museum. The catalogue includes color reproductions of all the works exhibited in Variations on Themes. An online version of the catalogue, supported by a grant from The Ford Foundation, will be available on the David C. Driskell Center exhibition website.
In conjunction with the exhibition Variations on Themes, the David C. Driskell Center developed an Arts and Education Program, which aims to validate creativity and encourage artistic development within the community. The Arts and Education Program reaches a wide range of high school students in Prince George's and Montgomery counties in Maryland. The Program included a lecture by William T. Williams and mixed media workshops presented by Maryland artist Preston Sampson, a graduate of the University of Maryland. As students studied Williams' art, they were inspired to create new works while maintaining their own individual artistic style. Fourteen student works will be exhibited in conjunction with Variations on Themes at the Center's gallery. The Program is supported by grants from The Ford Foundation, The Dedalus Foundation, and Prince George's Arts Council.
ABOUT THE DAVID C. DRISKELL CENTER - The Driskell Center celebrates the legacy of David C. Driskell – Distinguished University Professor Emeritus of Art, Artist, Art Historian, Collector and Curator – by preserving the rich heritage of African American visual art and culture. The Driskell Center is committed to preserving, documenting and presenting African American art, as well as replenishing and expanding the field of African American art. This exhibition is supported, in part, by a special fund from the Office of the President at the University of Maryland, College Park, and a grant from the Maryland State Arts Council.