September 20, 2012 College of Arts and Humanities | David C. Driskell Center for the Visual Arts and Culture of African Americans and the African Diaspora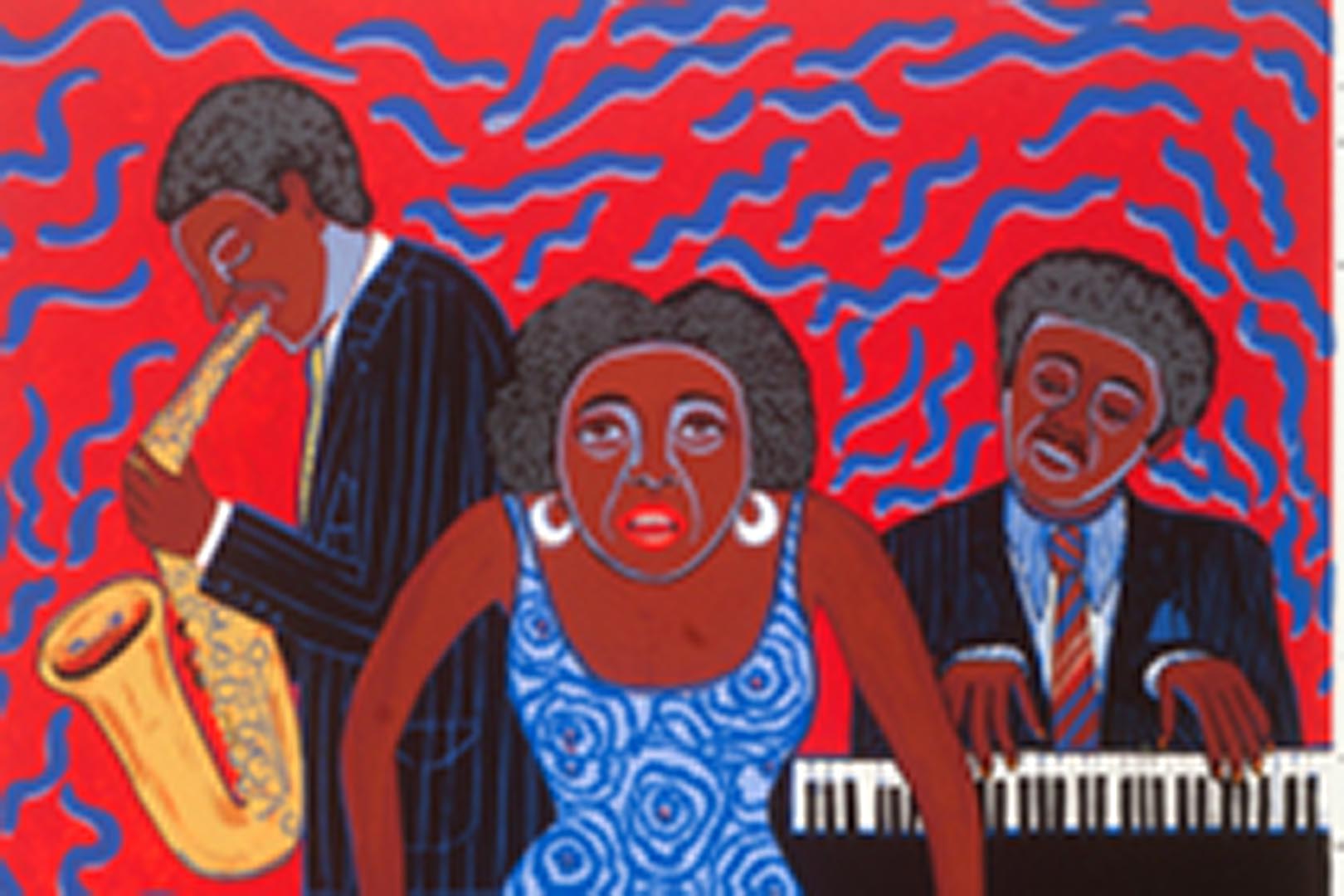 Exhibit Showcases Innovation in African American Art.
By Beth Cavanaugh, Terp FALL 2012
Thirty-six years ago, a groundbreaking exhibit in Los Angeles by artist and curator David C. Driskell introduced the depth and breadth of African-American art from 1750–1950. A new exhibition at the university center named for Driskell, now a famed collector and professor emeritus, reveals the next chapter in that intriguing story.
"African American Art Since 1950: Perspectives from the David C. Driskell Center" showcases 62 works by Driskell's contemporaries who opened new opportunities in the field, artists who pursued art as political activism, and young, emerging artists.
Curlee Raven Holton, the center's interim executive director, says African-American art has often been viewed as disconnected from the mainstream.
"This exhibit represents the experimentation and innovation of African-American artists and how they reflected modern and contemporary trends," he says. "It shows that they have a unique voice but are also part of the American artistic canon."
The exhibition will run through Dec. 14, then is expected to begin a national tour.