A new initiative with President Pines
July 10, 2020 David C. Driskell Center for the Visual Arts and Culture of African Americans and the African Diaspora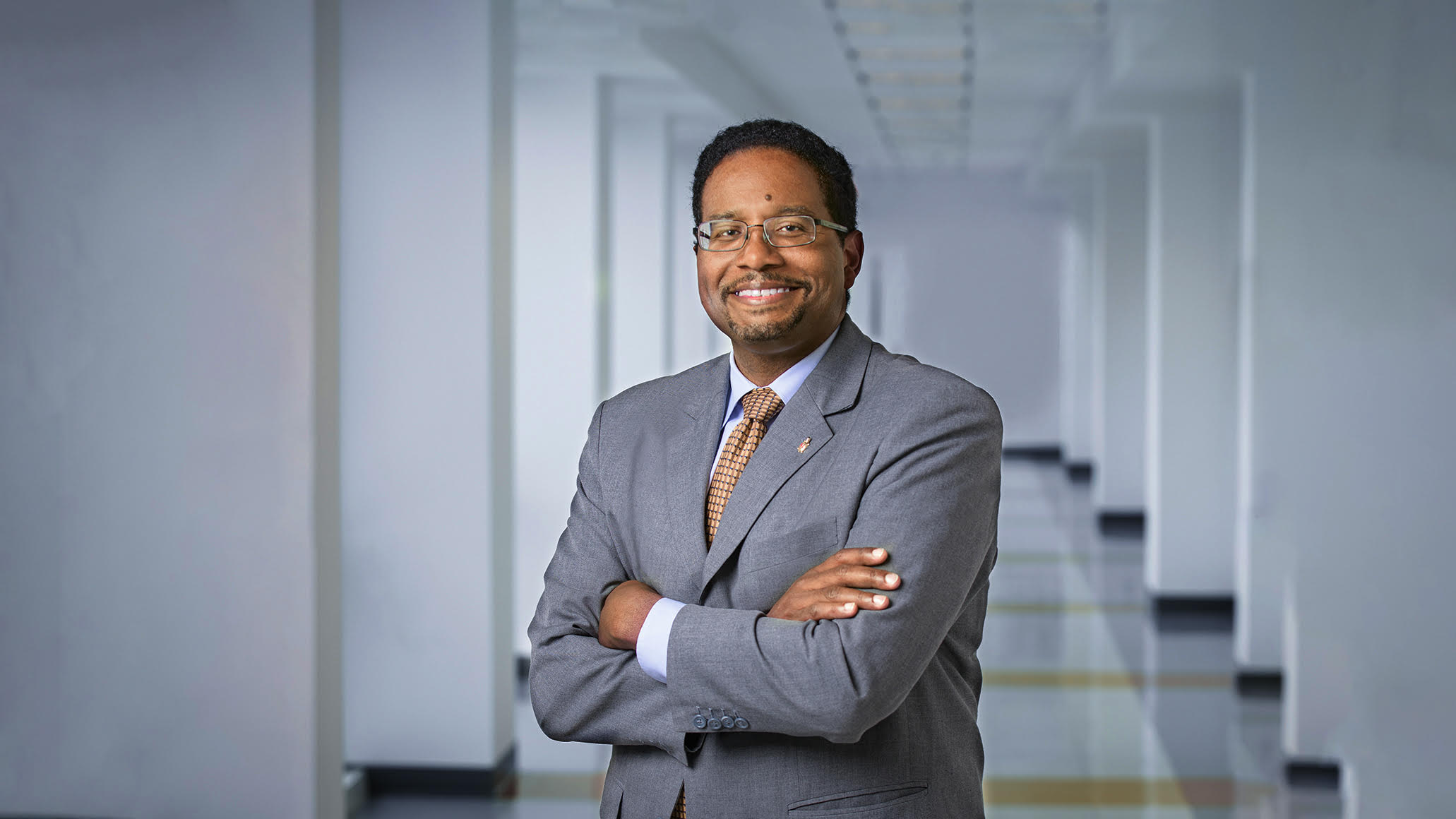 In his twelve initiatives as UMD's new President, Dr. Darryll J. Pines announced the creation of a display in honor of Prof. Driskell.
On July 1st, Dr. Darryll J. Pines took over as the University of Maryland's 34th President. MarylandToday covered his extensive experience and qualification in their article on his placement. On his first day he sent out a statement and video outlining his goals as President in twelve initiatives, which can be viewed here.
The Driskell Center wanted to make its community acutely aware of initiative eleven:
Display David Driskell Collection at University House
David Driskell, Distinguished University Professor in the College of Arts and Humanities and recognized worldwide as an artist, scholar and historian of African American art, passed away at the age of 88 in late March from complications of COVID-19.
In partnership with the David C. Driskell Center, my wife and I plan to display a number of Professor Driskell's works in University House during the 2020-2021 academic year. These extraordinary works, which will be enjoyed by the many visitors to University House, will remind us of Professor Driskell's remarkable contributions. They will also help us to remember and pay tribute to the many lives our community has lost to the coronavirus.
The Driskell Center is dedicating the 2020-2021 academic year to events and exhibitions celebrating Professor Driskell's life and legacy. I encourage everyone to visit the Center, once it reopens, to honor this giant of American art.
We at the Driskell Center are very excited for this opportunity, and will continue to update our community on this project's progress!