An Ever-Changing 'Landscape'
September 09, 2021 David C. Driskell Center for the Visual Arts and Culture of African Americans and the African Diaspora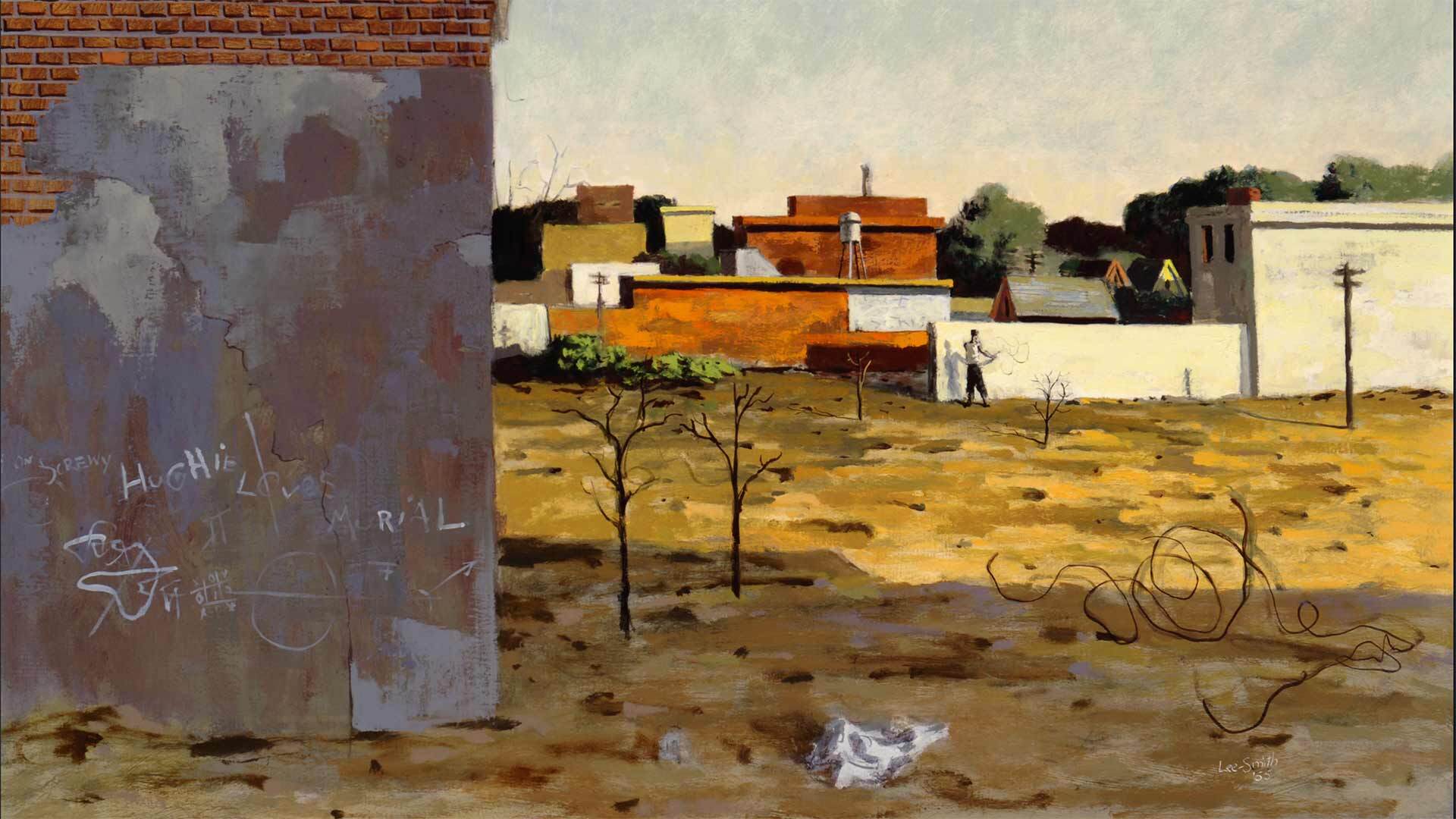 Exhibition highlights overlooked Black artists in American artistic tradition.
By Sala Levin '10 | Maryland Today
Towering trees, rushing water, craggy peaks breaking through clouds: Landscapes have long been central to the American artistic tradition, depicting terrain from the forested hills of the Northeast to the vast open fields of the West.
Since its emergence as a major field in the 19th century, American landscape painting has been assumed to be largely the domain of white artists. But in "American Landscapes," a new exhibit opening today at the David C. Driskell Center for the Study of Visual Arts and Culture of African Americans and the African Diaspora, visitors are presented with a wider perspective that centers the work of African American artists in the genre.
"To our knowledge, there was never an exhibition of landscapes by African American artists," said Dorit Yaron, deputy director of the Driskell Center. "A goal (of the exhibition) is to show that African American artists created landscape works and participated in that conversation the same as white artists."
The exhibition of 73 works spans from 1850 to 2020; roughly two-thirds are by Black artists, while most of the rest are by white artists, to compare and contrast. Presented in chronological order, the exhibition begins with works produced and influenced by Hudson River School artists—peaceful, pastoral scenes of nature. Later works incorporate new themes; some are politically resonant, depicting the relationship enslaved people had to the land, while more modern pieces lean toward the abstract or focus on smaller-scale scenes, like the details of one tree instead of a forest.
Yaron hopes that visitors will learn about an often-neglected aspect of African American art history. "There was always the expectation from African American artists to create art that deals with identity, or political and social issues, which was very common for African Americans to do during the civil rights movement, but it doesn't mean that was the only thing that they did," she said.
See the gallery below to read more about a few of the works on display.
"Landscape with Two People Walking," Edward Mitchell Bannister, oil on canvas, 1889.
Edward Mitchell Bannister, the first African American artist to receive a national award, largely painted bucolic scenes reminiscent of the romantic vistas favored by Hudson River School artists. Works from this time period tend to be "detail-oriented," said Yaron, "focusing on the trees and the horizon."
"Along the Harlem River," Malvin Gray Johnson, oil on canvas board, 1925.
Active during the Harlem Renaissance, Malvin Gray Johnson was known for incorporating elements of African sculpture, Cubism and post-Impressionism into his work. He often painted in a darkened color palette, creating a somber mood reflective of the struggles of African American history. Here, Johnson's landscape is an industrial one, depicting the working life of the Harlem River.
Read more in Maryland Today.
Top image: This piece by Hughie Lee-Smith, "Untitled (Urban Scene)," is one of 73 works on display in "American Landscapes." A virtual exhibition will be held tonight. Visitors can see the exhibition in person at the Driskell Center now through November 19.