$790K Mellon Grant to Fund Sculpture Commemorating Late Professor and Artist David Driskell, Expand Center's Archive
July 12, 2021 David C. Driskell Center for the Visual Arts and Culture of African Americans and the African Diaspora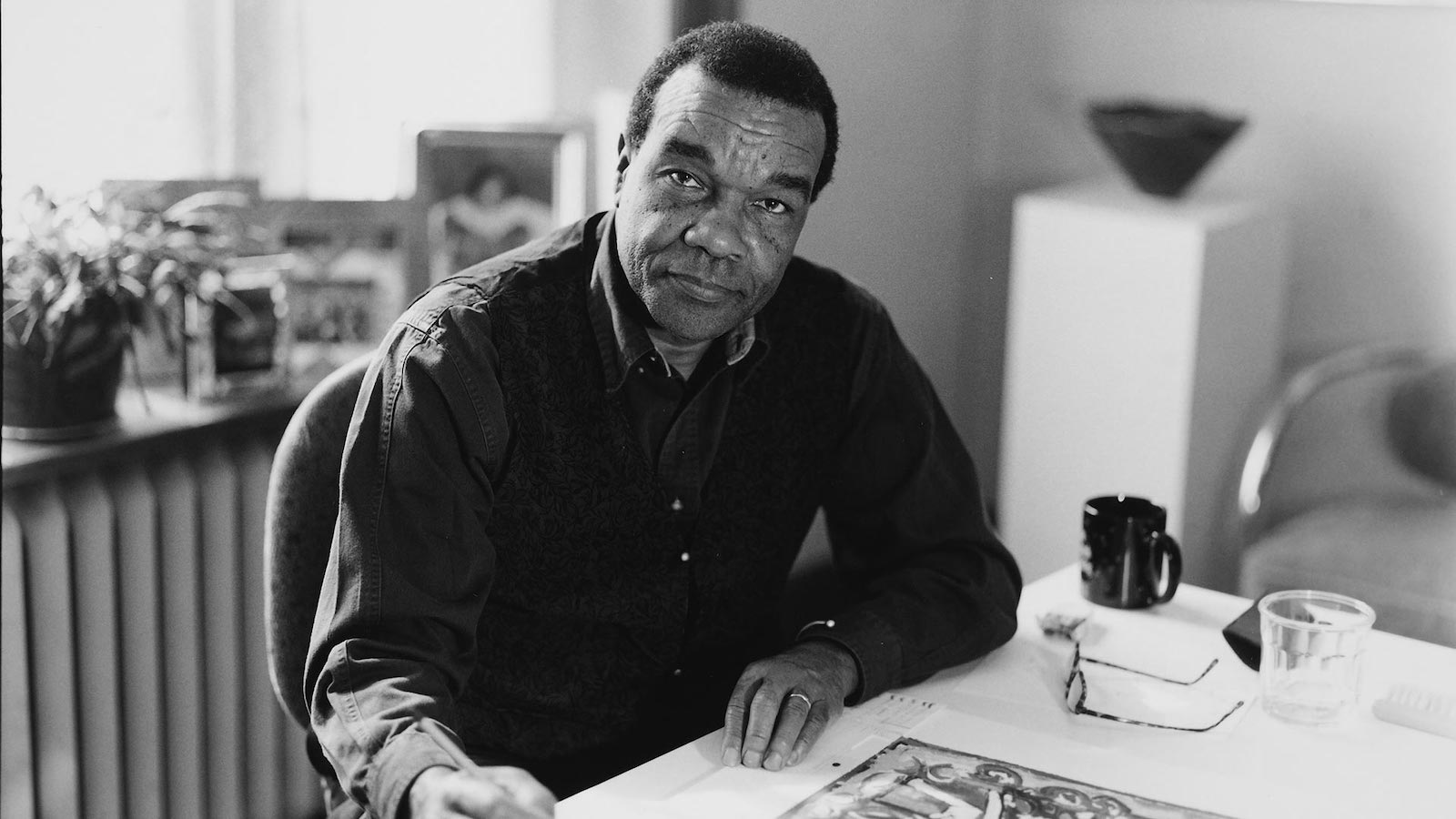 Stainless steel abstract artwork to stand outside Cole; Dr. Tritobia Hayes-Benjamin Archive will add up to 25,000 items to UMD collection.
By Jessica Weiss '05 | Maryland Today
A $790,000 grant from The Andrew W. Mellon Foundation will fund the creation of a new sculpture at the University of Maryland's David C. Driskell Center and the identification, cataloging, preservation and digitization of prominent archives in the field of African American art.

The sculpture commemorating Driskell, a legendary artist, art historian and UMD distinguished university professor emeritus who died in 2020 at age 88, will be created by well-known African American artist Melvin "Mel" Edwards, a longtime friend. The stainless steel abstract artwork—tentatively measuring 12 feet long, 12 feet wide and 20 feet high—will be erected outside Cole Field House, home of the Driskell Center, by the end of the three-year grant.

The Dr. Tritobia Hayes-Benjamin Archive, a gift to the Driskell Center from the late art historian's estate, will be the first collection made accessible by the grant. It includes thousands of primary source materials related to African American art, including photographic prints and contact sheets of works by major African American female artists, artist biographies written on index cards and a collection of 35 mm slides of artworks previously unknown to researchers. A longtime faculty member at Howard University, Hayes-Benjamin Ph.D. '91 was Driskell's first doctoral student in art history at UMD.

Professor Curlee R. Holton, director of the Driskell Center, said the grant exemplifies the center's commitment both to advancing appreciation of African American art and creating a home for artists and scholars.

"Driskell impacted and transformed the American art canon by bringing African American art to the forefront," Holton said. "Our mission is to continue that goal and to enhance and expand on it. We're overjoyed at the opportunity to do so and honored to receive this major grant."

Driskell, best known for his groundbreaking exhibition "Two Centuries of Black American Art: 1750-1950," joined the faculty of the Department of Art at Maryland in 1977 and served as its chair from 1978-83. The Driskell Center was established in 2001 to exhibit the work of African American artists at all stages of their careers and to house Driskell's extensive archive: a public collection of his letters, photos, handwritten notes and catalogs.

The grant dedicates $500,000 to supporting the center's work to expand on its collection by cataloguing and preserving additional archives.

Hayes-Benjamin (1944-2014), who concentrated her Ph.D. studies at UMD on African American art, went on to serve at Howard as professor of art history, associate dean of the College of Fine Arts and director of the Howard University Gallery of Art.

"The university is committed to maintaining and building upon David's dedication to develop future generations of Black artists and students of African American and African diasporic art," said Bonnie Thornton Dill, dean of the College of Arts and Humanities. "This grant helps us continue the important work of extending the research capacity and impact of the center by digitizing materials and making them accessible and available worldwide to scholars, researchers and all those interested in African American art."

The award from the Mellon Foundation will support a full-time archivist position and a graduate student and other expenses to inventory, catalog and digitize the 75 linear feet of materials from the Hayes-Benjamin Archive, estimated to contain some 20,000-25,000 items. The center's staff will also identify and acquire additional archives for the center's archive.

At the Driskell Center, Holton said, the archives will be "cared for and respected."

"An archive is full of assets, full of jewels, and we are the caretaker of that," he said. "This validates our history and our commitment."
Photograph by Carol Harrison, courtesy of the David C. Driskell Center.