Opening Reception: RINGGOLD | SAAR: Meeting on the Matrix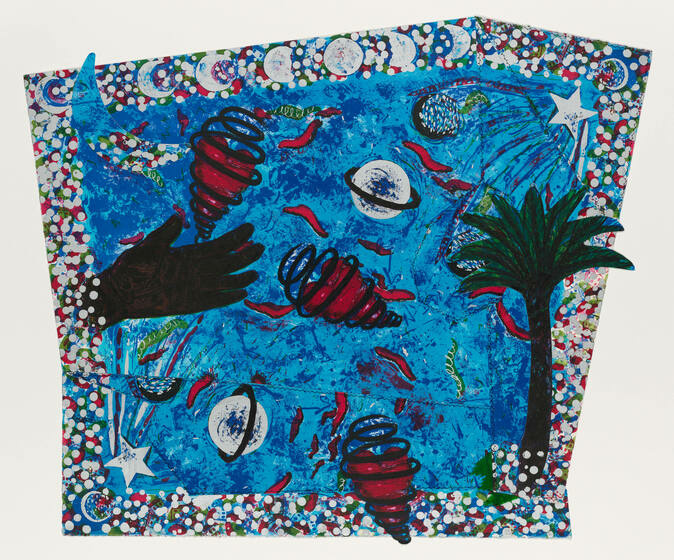 Opening Reception: RINGGOLD | SAAR: Meeting on the Matrix
David C. Driskell Center for the Visual Arts and Culture of African Americans and the African Diaspora
Thursday, January 26, 2023 6:00 pm-8:00 pm
The David C. Driskell Center,
The opening reception for the Driskell Center's Spring 2023 show, RINGGOLD | SAAR : Meeting on the Matrix, will occur on January 26, 2023, from 6-8pm in the Driskell Center gallery. The event is free and open to the public, and requires no registration.
For decades, Betye Saar (b. 1926) and Faith Ringgold (b. 1930) have incorporated printmaking as a vital component of their multidisciplinary practices, yet their mutual connection to printmaking remains underrecognized. RINGGOLD | SAAR : Meeting on the Matrix highlights the work of these two landmark artists, providing a window into the breadth of methods and intersectionality at play in their distinct practices. Both artists have uniquely utilized the matrix—the printmaking surface which transfers ink onto paper or fabric—as a site of possibility for experimentation, storytelling, and activism; a site of possibility which can also be understood as an intersection of their creative endeavors.